Nike Dinner Menu

Menu design and print production for Nike 48 Hour London Air Max Experience (January 2020). With Safiye Gray.
Experimetnal/Waste Bookbinding Workshops

I created and taught a series of bookbinding workshops at Kingston School of Art with a focus on scrap paper found in the university studios and recycling bins. Through learning various bookbinding techniques and design principles, students used paper and materials they might otherwise throw away to create exciting book compositions and dynamic sketchbooks.

Dustbin Monoprinting Workshops

I created and taught a series of abstract monoprinting workshops at Kingston School of Art. Using domestic waste and scrap paper, students created intuitive abstract monoprints in response to different emotive words. A guided excerise in quick and sustainable printmaking and chance composition to introduce students to the idea of research through material processes.

Housework Poster

Poster artwork for Housework party @ Sameheads, Berlin.

Illustrations for Soup Archive

Collage drawings made on location of Soup Archive's 'Gazpacho' shoot, documenting their summer 2019 collection and the atmosphere of the set. Later used on an edition of Soup Archive T-shirts.

Portfolio Book 2019

A portfolio made up of fragments of work made in 2019, folded together into a letterpressed cover. It is an accumulative and changeable document that can be reshuffled at will due to the elastic binding.
We're Gonna Need a Bigger Show

Exhibition branding, design, producation and curation for Illustration Animation degree show, 'We're Gonna Need a Bigger Show'. The show concept celebrates the expansive and multifarious nature of illustration animation practices.

A Bigger Space
Concept and design for Kingston School of Art's Illustration Animation 2019 degree show publication. 2 colour riso printed (@ Dizzy Ink).
With Ellie Dempsey, Safiye Gray, Caitlin McLoughlin, Connie Noble.



Robe-Off

A book documenting the working process of a collaborative project with Sheona Turnbull. What started as an investigation of the bathroom space evolved into a study of our public and private selves and the importance of collaborative work methods. Here the process of working itself is a valuable outcome and leads to a manifesto that characterises the attitude we hope to take forward in our own work individually and collectively; 'Perform Private Rituals Publicly'.
It started in your throat
A book of my visual and written responses to Anna Homler and Steven Moshier's LP Breadwoman and Other Tales. Made on a photocopier and typewriter.

Megan Greenfield SS20 Lookbook
Lookbook concept and design for Megan Greenfield's Spring/Summer 2020 collection. With Safiye Gray. Photography by Dougal McArthur.
Production @Bookworks.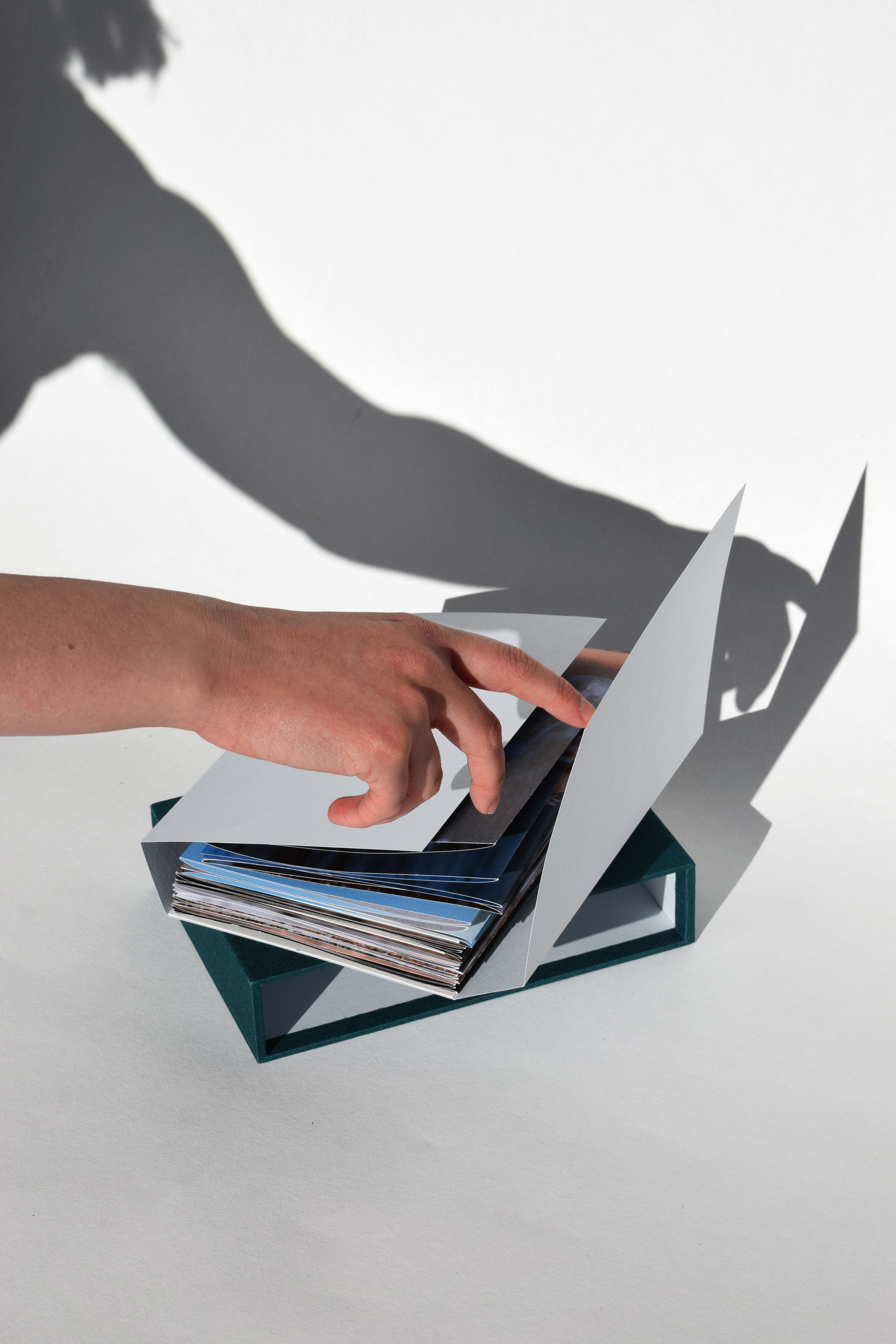 Editorial Illustration
An illustration for Evan Pellervo's short story 'Saturn's Hexagon and the Security Guard' in Ambit Magazine (235)